Ginger, named after her yellow-brown coat, was rescued from an abandoned wet market in the Northern part of Malaysia and brought to PAWS Malaysia. The former street dog had been through a lot, you could tell from her eyes. Nothing about her lived up to her name.
Ginger's fear and trepidation got the best of her when she first arrived at PAWS. There was no way of her knowing this would be the place where she would eventually be introduced to love, kindness and cared for the rest of her life.
She was terrified of almost everything she encountered. She hid from everyone, cowered when the bowl of food was slid next to her, and plastered herself to the extreme corner of the kennel when a volunteer would unlock the enclosure. To make matters worse, she would not eat.
Little would Ginger know that a month from that day she arrived, she would be in her forever home. For somewhere in another part of Subang, there was a five-year old boy and his seven-year old sister, begging their parents for a pet dog. The parents contemplated adoption. The family decision would be made the following weekend after their trip to the PAWS shelter.
We don't really know what else to attribute the instant connection to but to magic!
That seems to happen a lot at the shelter.
The brother-sister duo were drawn to Ginger more than to the other hyperactive furries around them. The two kids stuck their fingers through the fence of her kennel, coaxing her to approach them.
"Come Ginger, come! Come here, girl," they exclaimed in excitement.
Then, the slight wag.
"That's it, girl … Come on! We won't harm you," assured their father.
As the coaxing heightened so did Ginger's response to the friendly voices. They say animals sense the energy from people, and can instantly tell whether a person is good or bad. That final butt wiggle confirmed that Ginger would be making her way into the family car by the end of the visit. She was going to be a part of a family.
But not all dogs, cats and even rabbits are as fortunate as Ginger. Many are left wondering if one day they too would soon be cajoled into being someone's fur friend. We can wish the same happy-ever-after for all the pets under our care, but the last year and a half of the pandemic put a dent in our efforts. We were not allowed visitors for an extended period. Once doors were allowed open, people hardly visited. Getting a pet was not a priority. Donations reduced. Food supplies ran low and continue to be so. And we receive no government funding.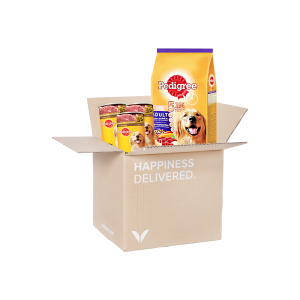 We currently have about five hundred pets in our care. To feed each and every one of them, we go through an average of 80kg of food per day which works out to a whopping 2,400kg a month. To alleviate some of the burden, Vettons, the technology and digital ecosystems provider, offered to carry care packages for as low as RM30 on their app.
The packages include a combination of kibbles and soft food for cats and dogs from pet food specialists like ProDiet, Pedigree and Whiskas for kittens. Every tiny bit of effort and help goes a long way!
Gandhi once said, "The greatness of a nation and its moral progress can be judged by the way its animals are treated." There is so much truth to this because nothing reflects true character than by the way we treat another being, especially an animal. We want the best for all the pets in our care. We don't discriminate. Our pets have taught us this. All they yearn for is to be loved.
Put a little bit of that Ginger-happy butt wiggle in all our pets. Download the Vettons app on Google Play or Apple App Store, search for CARE Package, and choose PAWS Malaysia before checkout.
Steps to Purchase on the Vettons app: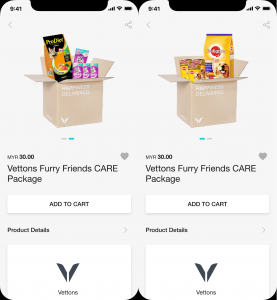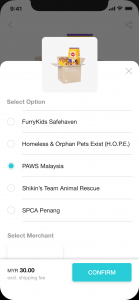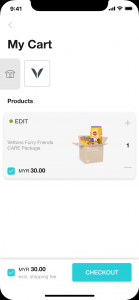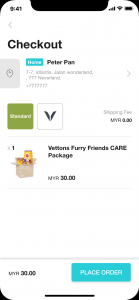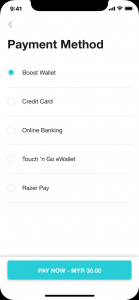 Vettons Pledges A Part of 7-Day Transactions Beginning 7.7 In CSR Initiative – The Malaysia Voice