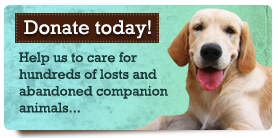 If you are too busy to drop by at the shelter in person, you can also make a donation through the following channels:-
​Direct Bank-in
Account number: CIMB 8002179515
Account holder: PAWS Animal Welfare Society
Bank name: CIMB Bank Berhad
Bank branch address: CIMB Bank Berhad, 60, Jalan SS6/14, Kelana Jaya, 47301 Petaling Jaya, Selangor, Malaysia
Swift code: CIBBMYKL
Please scan the bank in receipt to pawshelter@gmail.com for us to issue our official receipt. Should  you need us to mail the receipt, do kindly provide us your mailing  address or else we will just scan and email it to you.
​CIMB Clicks
Alternatively, you can log in to CIMB Clicks, and look under the "Welfare" section for "PAWS Animal Welfare Society".
​Donation Boxes
PAWS donation boxes can currently be found in all Pet Lovers Centre outlets in Malaysia!
There will also be special events and exhibitions from time to time where we will have our donation boxes on display. You can follow our page on Facebook to keep updated on our events.
Thank you for your generosity and support!