Have You Lost Your Pet?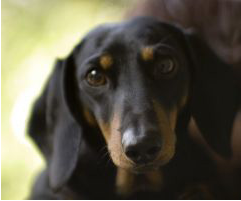 Stray dogs or cats in the Klang Valley may be taken by members of the public to either SPCA in Ampang Jaya (+03-4256 5312) or to the PAWS shelter in Subang (+03-7846 1087). Stray or lost dogs picked up on the streets by council dog catchers will be taken to the relevant council pounds (see below). Only those found wandering in PJ and Shah Alam areas will later be brought to PAWS.
Please be aware that the council animal pounds do not keep dogs for long. You must go and check as soon as you realise your dog is missing. Sick or unclaimed animals will be 'put to sleep' (euthanised). Any dog unaccompanied outside its compound may be picked up by the council (even if it has a collar, licence and name tag). It is your responsibility to keep your dog inside your compound and accompany it on a leash when outside.
Sometimes pedigree dogs may also be 'dog-napped' from inside or outside your premises for sale elsewhere. Make sure you have a lock on your outside gate to prevent this.
If unable to find your dog you may place notices around your area, ask neighbours and perhaps try a newspaper advertisement in the lost and found column. A photograph and promise of reward may help you to retrieve your lost pet. Also leave your name, contact number and a description of your dog at PAWS and SPCA in case your dog is brought in later.
Dog Pounds:
1. DBKL, Taman Air Panas, Setapak (all dogs found wandering in KL city are taken here).
Tel: 03-4021 1682
2. MPAJ, Pandan Indah, Ampang Jaya.
Tel: 03-4296 8000
3. MPSJ, Subang Jaya.
Tel: 03-8026 3131
4. MPK, Klang.
Tel: 03-3371 6044
5. Kajang
Tel: 03-8737 7899
PLEASE KEEP YOUR PET SAFE. ALWAYS KEEP YOUR DOG INSIDE YOUR COMPOUND, MAKE SURE IT IS ESCAPE-PROOF AND TAKE YOUR PET OUT ON A LEASH FOR REGULAR DAILY EXERCISE, LETTING YOUR DOG TAKE ITSELF FOR A WALK AROUND THE NEIGBOURHOOD IS NOT AN OPTION..
Note: Any dog found out of its compound is fair game for dog catchers, not to mention that your dog may be killed by a motor vehicle. Also, a licence tag is no protection against your dog being picked up and currently that tag system does not help us to determine who owns the dog if it comes to PAWS.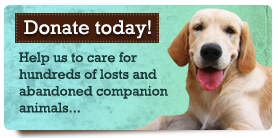 Subscribe Newsletter
Sign up to receive the latest events updates from PAWS.
PAWS Animal Welfare Society
Pilmoor Estate,
Subang Airport Road,
47200 Subang, Selangor,
Malaysia.
GPS : LNG 101.58168     LAT 3.10975
Tel: +603 7846 1087
Fax: +603 7846 5934
Email:  please fill up the contact form on this page
Opening Times:
Monday – Friday: 9.00am – 4.00pm
Saturday – Sunday: 9.00am – 4.00pm
Wednesdays: CLOSED